Ewing joins Trine as academic director for online business programs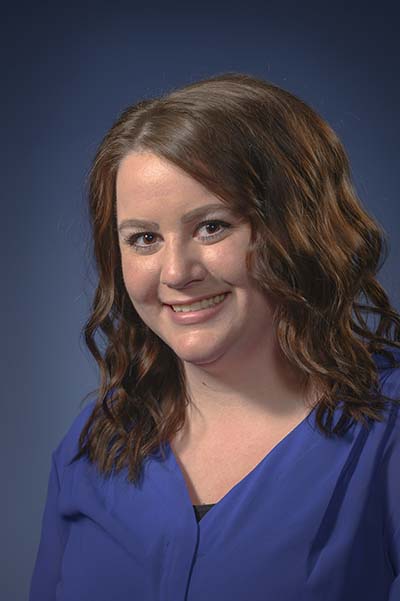 Hannah Ewing has joined Trine University as academic director for business programs in TrineOnline.
As academic director, Ewing will advise students in Trine's online business programs, and oversee online business faculty and curriculum.
"I am passionate about connecting with others and working with them to successfully achieve their goals," she said. "I am looking forward to beginning this new career journey and forming positive relationships with all members of the Trine University family."
Ewing comes to Trine after serving as a substance abuse counselor for the Center for Behavioral Health in Fort Wayne.
She completed a Bachelor of Arts in psychology from Purdue Fort Wayne in 2016 and will complete a Master of Science in industrial organizational psychology at Grand Canyon University in May. She hopes to pursue an MBA.
"Hannah's background and interests are in helping others, which will help her excel in her new role," said Keirsten Eberts, assistant vice president and dean of academics for TrineOnline. "We will be excited to see her assist TrineOnline students in achieving their career and life goals."
For more information on TrineOnline degree programs, visit trine.edu/online.
Last Updated: 04/06/2021