New Trine podcast looks at changes in athletics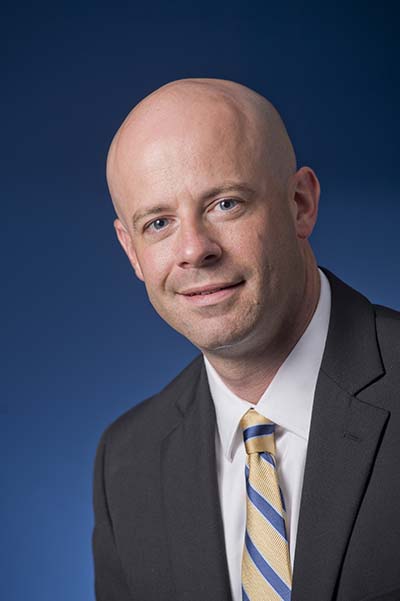 Brandon Podgorski, assistant professor of sport management in Trine University's Ketner School of Business and director of the university's Center for Sports Studies, discusses the changing role of athletics in society in the newest episode of the university's Faculty Focus podcast.
In addition to describing the Center for Sports Studies and its work at Trine, Podgorski covers topics including the scholarship related to sports and the impact of COVID-19 on athletics. He also talks about the impact of recent NCAA guidance on the usage of athletes' name, image and likeness, and looks at the role of the Olympics in national identity.
Produced through the Trine Broadcasting Network, the Faculty Focus podcast features interviews with Trine University faculty members about current research and/or topics of interest to the community at large. Hosted by James Tew, senior director of content and communications, the podcast is available at facultyfocus.transistor.fm as well as on platforms such as Spotify, iTunes, Google Play and Stitcher.
Last Updated: 07/23/2021