Findlay joins Trine University Board of Trustees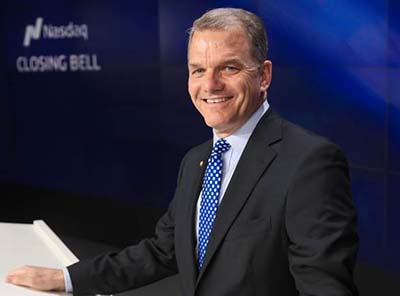 The Trine University Board of Trustees elected David M. Findlay, president and chief executive officer of Warsaw, Indiana-based Lakeland Financial Corporation and Lake City Bank, to its membership during its Feb. 3 meeting.
"David brings a wealth of experience, not only in finance, but in service on many business, community and higher education boards," said Rick L. James, chair of Trine University's Board of Trustees. "We are privileged to welcome him to Trine University's Board of Trustees, and look forward to his insights as we guide the university to make a positive impact on the lives of a growing number of students."
"I'm honored to join the distinguished individuals who make up Trine University's Board of Trustees in enabling the university to fulfill its mission of preparing students to succeed, lead and serve," Findlay said. "Trine has long contributed to the state of Indiana through its economic impact as well as by providing skilled alumni to work at Hoosier companies, and even start their own. I'm excited to help the university expand its impact throughout this region."
Findlay also serves as member of the Board of Directors of both Lake City Bank and its holding company. Lakeland Financial Corporation is a publicly traded (NASDAQ Global Select/LKFN) bank holding company with total assets of $5.8 billion, and 50 offices located throughout Northern and Central Indiana.
After joining Lakeland Financial Corporation as executive vice president of administration and chief financial officer in 2000, Findlay was named president and chief financial officer a decade later. He served in that role until assuming his current position in 2014.
"Trine University has been able to thrive during recent economic troubles in part thanks to strong financial management and support from a growing university endowment," said Earl D. Brooks II, Ph.D., Trine University president. "David's financial acumen will help us continue to strengthen these areas."
Findlay also serves on the boards of directors for numerous organizations, including the Indiana State Chamber of Commerce, Indiana Bankers Association, OrthoWorx, Northeast Indiana Regional Partnership, Regional Chamber of Northeast Indiana, Ivy Tech Community College Foundation and Elkhart County Community Foundation.
Prior to joining Lakeland Financial, the 1984 DePauw University graduate served in multiple roles at The Northern Trust Company in Chicago and Quality Dining, Inc. in South Bend, Indiana.
He and his wife Susan have two children, Audrey and Blair.
Last Updated: 02/10/2021