Trine grad Schroeder named starter for Olympic rugby 7s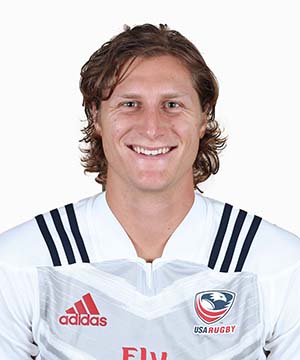 Joe Schroeder, a 2016 civil engineering graduate from Trine University, was named one of 12 starters Friday for the U.S. men's Olympic rugby sevens squad.
The team will play its first game in Tokyo on July 26, which will mark Schroeder's Olympic debut.
Listed at 6'5" and 230 pounds by USA Rugby, Schroeder was a talented multi-sport athlete in his youth in Westfield, Indiana. Schroeder followed his older brothers into rugby and had an impressive high school career.
"I really enjoyed football growing up, so when I found a sport with the same physicality during the off-season I was drawn to it," he said in a 2018 interview with Trine University.
Since Trine did not have a rugby team, Schroeder played in some tournaments during the summer while a student here, but mostly put the sport on hold. Instead, he was part of the cheer squad at Trine.
After graduation he took a job in Columbus, Ohio, and joined the Scioto Valley Rugby Club there.
"I was ready to get back in the sport and excited for the opportunity to play again," he said. "I had a gym membership, so I was already in decent shape, but I started doing a lot more cardio work. The club practices we had also got me in shape."
While doing extra training sessions at the Tiger Rugby Academy in Columbus, he was noticed by the assistant coach for the national team, who invited him to camp. Since then, he has competed for the national team in the tournaments held in countries including the United Arab Emirates, South Africa, Australia, New Zealand, Canada, Hong Kong, Singapore and France.
"The experiences I get to have are unreal," he said in 2018. "This journey has been crazy and very rewarding, and I couldn't be more thankful for the opportunity."
This will only be the second time rugby sevens has been played in the Olympics. Rugby made its return to the program in 2016 in Rio, when the sport was played for the first time since rugby 15s was played in 1924.
Last Updated: 07/06/2021