Packnett to receive honorary degree from Trine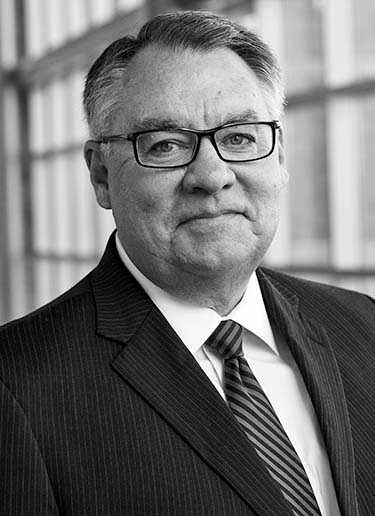 Trine University will present an honorary Doctor of Humane Letters degree to Mike Packnett, chief executive officer of Parkview Health, during its Commencement ceremony on Saturday, May 8.
Packnett oversees the not-for-profit healthcare system, which, with more than 12,000 employees, is the largest employer in northeast Indiana.
"Trine University has greatly benefited from the leadership and friendship of Mr. Packnett and his Parkview colleague, Rick Henvey, president of healthcare operations, who sits on the Trine University Board of Trustees," said Earl D. Brooks II, Ph.D., Trine University president. "Through their guidance and Parkview's generous support, our campus community has benefitted from student scholarships, the Parkview/Sports One Softball Field, the Thunder Ice Arena, and the Parkview Health Basketball Court located within the MTI Center. Parkview also serves as the current home to our expanding College of Health Professions in Fort Wayne.
"We are so thankful and appreciative of Mr. Packnett's friendship and leadership and the generosity of our collaborative partner, Parkview Health."
Prior to joining Parkview Health in June 2006, Packnett served eight years as president and CEO at Mercy Health System in Oklahoma City, Oklahoma. He had been with the parent organization, Sisters of Mercy Health of St. Louis, Missouri, since 1993. From 1995-1999, Packnett served as president and CEO of their health system in northwest Arkansas.
Packnett is very active in the Fort Wayne community and serves on several boards throughout the region, including Greater Fort Wayne, the Northeast Indiana Regional Partnership, the Regional Chamber of Northeast Indiana, Manchester University, Global Leadership Summit, Central Indiana Corporate Partnership and the Indiana Hospital Association. He also serves on the American Hospital Association Regional Policy Board of Directors.
Packnett has a bachelor's degree in business administration from the University of Central Oklahoma, and a master's degree in hospital administration from the University of Minnesota.
Recognizing graduates from the Classes of 2020 and 2021, Trine University's Commencement begins at 10 a.m. and will be held in the Keith E. Busse/Steel Dynamics Inc. Athletic and Recreation Center. In-person attendance is limited to ticketed guests; a live stream of the ceremony will be available at trine.edu/classof2021.
Last Updated: 05/05/2021