Bowersock joins Trine as director of design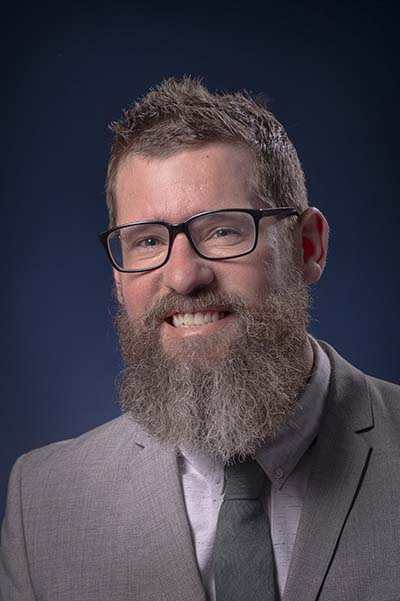 Travis Bowersock, an experienced graphic designer and brand manager, has joined Trine University's Office of University Marketing and Communications in the new position of director of design.
"The expertise and practical experience Travis brings to this new role will further strengthen the way Trine University presents itself to prospective students and other critical audiences," said Dave Jarzyna, vice president of university marketing and communications. "He joins us at exactly the right time, as we work to build a new web site, refresh our brand and tell the powerful stories of lives that have been changed by a Trine education."
At Trine, Bowersock will lead and serve as part of the university's graphic design team. In addition, he will work with all members of the Office of University Marketing and Communications and other departments to ensure Trine University produces superior creative work.
He will ensure visual and identity guidelines are updated and responsive to university needs, and that they are consistently applied and integrated across the institution. He also will direct creative development and workflow processes.
"A key part of communicating the continued success and growth at Trine University, as well as the opportunities it offers for students, is to produce excellent marketing materials," Bowersock said. "I'm grateful for an opportunity to serve in these efforts and look forward to what our design team will be able to accomplish together."
Bowersock comes to Trine from Do It Best Corp. in Fort Wayne, where he had served as graphic design supervisor since 2015. In that role he managed a team that included 10 graphic designers as well as other creative professionals to produce print, online, video and social media content.
He also helped guide and implement comprehensive review of private label packaging and the corporate brand.
Prior to working at Do It Best, Bowersock was advertising lead for ITT Exelis in Fort Wayne, where he led a team of designers to develop advertising campaigns for the company's military and commercial products and services.
Bowersock holds a master's degree in graphic design from the University of Saint Francis and a bachelor's degree in graphic design from Indiana State University.
A resident of Huntertown, he is a board member and marketing lead for Matthew 25, a board member for the American Advertising Federation and an elder at Zion Lutheran Church. He also has actively participated in fundraising efforts for the Leukemia and Lymphoma Society.
Last Updated: 04/13/2022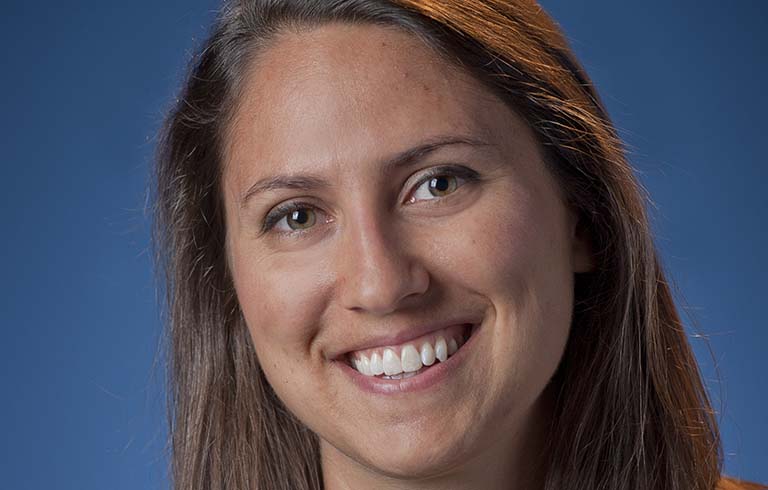 June 6, 2023
Trine University has named Lexie Staten as dean of its Rinker-Ross School of Health Sciences.
1/3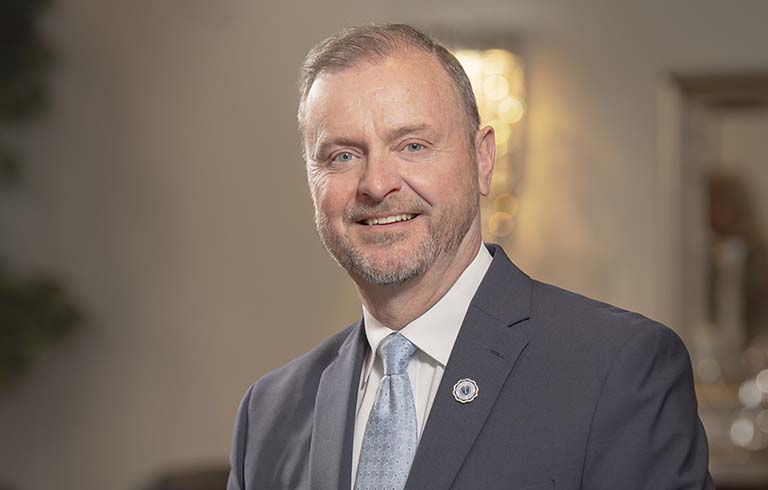 June 1, 2023
Trine University welcomes John Shannon, Ph.D., to his new role as the 17th president of the university. Dr. Shannon's presidency begins today, June 1.
2/3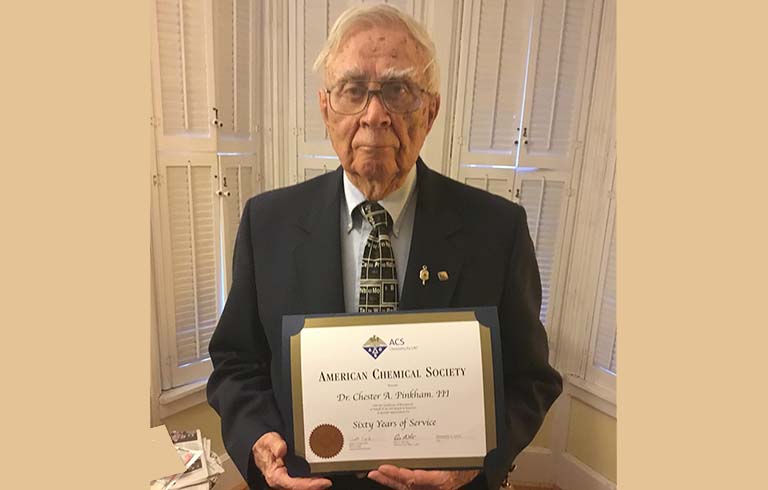 May 31, 2023
Chet Pinkham, Ph.D., professor emeritus, was honored by the Northeastern Indiana section of the American Chemical Society at its annual awards ceremony and banquet on May 24.
3/3