New Trine podcast looks at sports information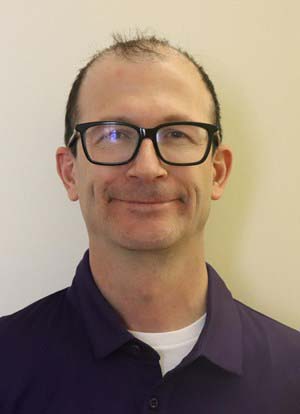 A sports information director with more than a quarter-century of experience at all levels of college athletics joins the newest episode of Trine University's Center for Sports Studies podcast to talk about his career and changes in the profession.
Currently working at the College of Idaho, Danny Kambel has experience at all three NCAA divisions, the NAIA and the NJCAA. He discusses why being a strong writer is important in SID work and how networking and relationships drive his love for the profession.
He also shares his story of working as an intern at Indiana University the day Coach Bobby Knight was fired.
Produced through the Trine Broadcasting Network, the Trine Center for Sports Studies podcast focuses on the business side of sports, including interviews with sports professionals and current research in sports studies. Hosted by Brandon Podgorski, director of Trine's Center for Sports Studies, the podcast is available at css.transistor.fm as well as on platforms such as Spotify, iTunes, Google Play and Stitcher.
Last Updated: 05/25/2022