CSS podcast welcomes professor, broadcaster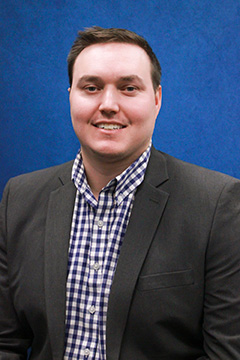 Nicholas Zoroya, Ed.D., assistant professor of sport management at Madonna University in Brighton, Michigan, joins the newest episode of Trine University's Center for Sports Studies podcast to talk about how to begin a career in podcasting and broadcasting.
Zoroya also shares career advice for aspiring sport professionals, particularly concerning networking and gaining experience as a student.
Before becoming a full-time faculty member, Zoroya created and produced a popular lacrosse podcast, Going Offsides, based on his years of coaching experience. Zoroya learned the ins and outs of podcasting, including production, content creation and social media, and applies these lessons in his current role as a professor.
He also currently broadcasts lacrosse games for the University of Michigan on the Big Ten Network.
Produced through the Trine Broadcasting Network, the Trine Center for Sports Studies podcast focuses on the business side of sports, including interviews with sports professionals and current research in sports studies. Hosted by Brandon Podgorski, director of Trine's Center for Sports Studies, the podcast is available at css.transistor.fm as well as on platforms such as Spotify, iTunes, Google Play and Stitcher.
Last Updated: 09/15/2022