Altars celebrate Day of the Dead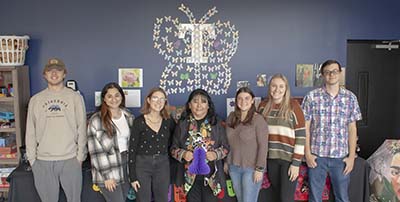 For the second year in a row, students in Trine University's Spanish minor and students in the Alpha Beta Nu Hispanic Honorary Society collaborated with students in the Study Abroad Club to celebrate the Day of the Dead (Dia de Muertos) on Nov. 1 and 2.
The students created two altars, placed in the Rick L. and Vicki L. James University Center, to honor loved ones who passed away.
The students brought photos and personal mementos to honor their beloved deceased relatives and friends, including pets.
They decorated the altars with images of their home state flowers, marigolds, candles and skulls. The marigolds and candles represent the fragility of life, and the flowers and candles are believed to show the deceased the path to the living world on Nov. 1 and 2.
Altars are very important in the Day of the Dead celebration, since they are where the ofrendas (offerings) are placed to honor the dearly departed.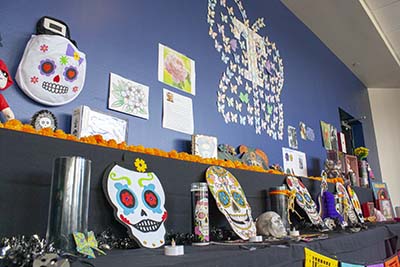 Study Abroad Club students provided paper butterflies and invited Trine students and staff to write the names of their beloved deceased on them. The students hung more than 120 of the paper butterflies on the wall above the altars in the shape of a butterfly.
The second altar was created in honor of Mexican painter Frida Kahlo, one of the most influential female artists of the 20th century. The altar was decorated with some of her pictures, paintings and other items to celebrate her life.
The altars will be on display until Thursday, Nov. 3.
News Information
News Story Type
Topic
Program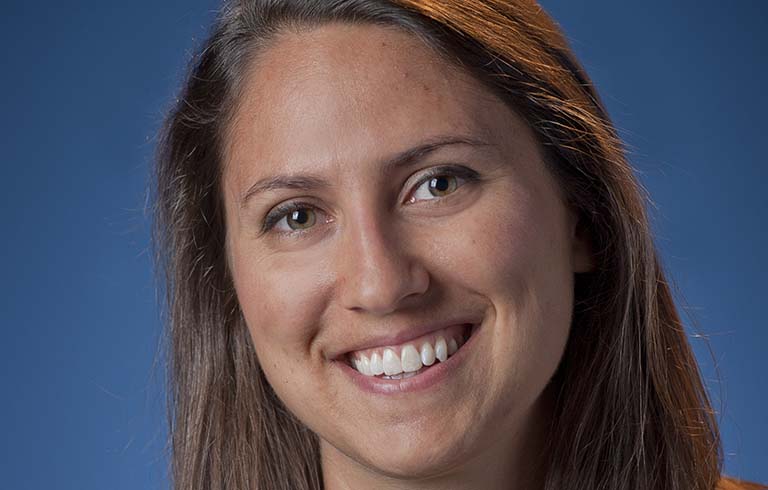 June 6, 2023
Trine University has named Lexie Staten as dean of its Rinker-Ross School of Health Sciences.
1/3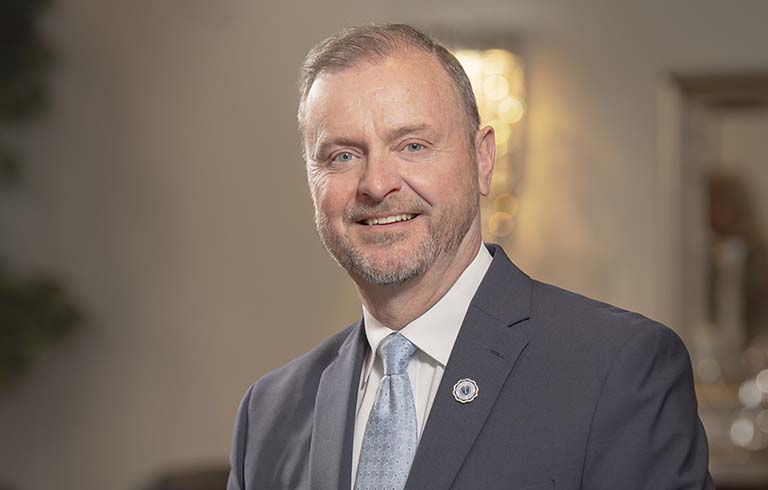 June 1, 2023
Trine University welcomes John Shannon, Ph.D., to his new role as the 17th president of the university. Dr. Shannon's presidency begins today, June 1.
2/3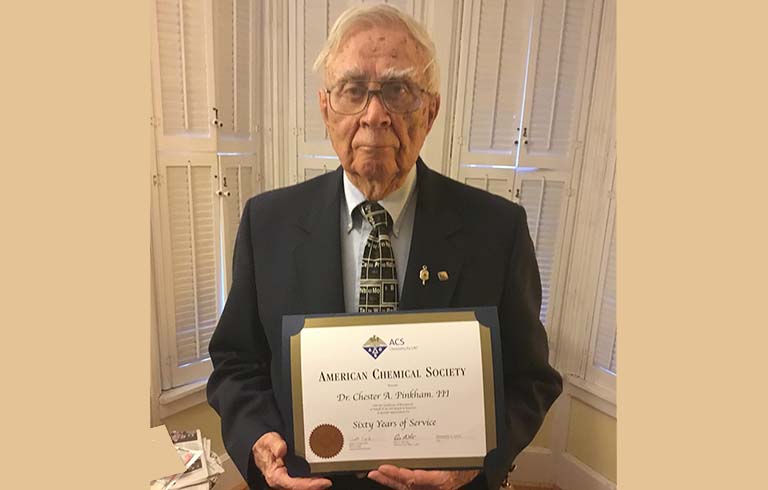 May 31, 2023
Chet Pinkham, Ph.D., professor emeritus, was honored by the Northeastern Indiana section of the American Chemical Society at its annual awards ceremony and banquet on May 24.
3/3