Delta Chi chapter at Trine University honored with President's Cup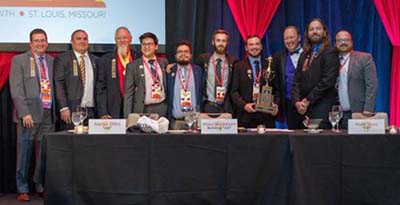 The Delta Chi Fraternity International Headquarters is proud to recognize the Tri-State Chapter at Trine University as a deserving recipient of the 2021-2022 President's Cup, as announced at the 62nd International Convention in St. Louis, Missouri this past July.
The President's Cup is Delta Chi's most coveted and prestigious award, recognizing the top eight collegiate chapters. Winners have demonstrated superior excellence in operational performance, while promoting a strong values-based fraternal experience and creating a measurable impact for their members, campuses and communities.
This marks the 18th time in the Chapter's illustrious history to earn the President's Cup.
"The Chapter has been successful over the last year for one reason; the commitment of our members to hold the ideals of Delta Chi high in our minds and hearts," Jonathan Stockwell, the Chapter's president, said. "The Tri-State Chapter has survived and prospered for over 53 years and will continue to do so as long as we hold the 11 basic expectations and four core values of Delta Chi in our minds."
The Tri-State Chapter worked meticulously with university and community officials to bring back safe and successful events to campus. In addition to serving over 120 pounds of free chicken wings to students in the University Commons, the Chapter hosted numerous free community events at their chapter facility, which included a faculty-focused social event to connect students and professors.
The Chapter created opportunities for community involvement and co-hosted events with the Christian Campus House and the newly founded Genders and Sexuality Alliance Network. Additionally, they coordinated philanthropic events with the Steuben County Parks and Recreation Department, which included service opportunities to assist in landscaping and trash removal. Members of the Tri-State Chapter regularly volunteer with organizations such as Camp Arcadia and assist other Greek organizations with their fundraising/philanthropic endeavors.
The Chapter sent a delegation to St. Louis to receive the award that included Stockwell, Nathaniel Warfield, John Rodriguez and Darius Surgenavic.
Photo: From left, Trine University alumni Trent Unterbrink and Brandon Nothnagel, retired faculty member Rich Kruger, Trine students Darius Surgenavic, John Rodriguez, Nathaniel Warfield and Jonathan Stockwell, 53rd International Delta Chi President Aaron Otto and Trine alumni David Wertz and Steve Ankeny. The Tri-State Chapter at Trine University received the 2021-2022 President's Cup at Delta Chi's 62nd International Convention in St. Louis, Missouri.
Last Updated: 08/23/2022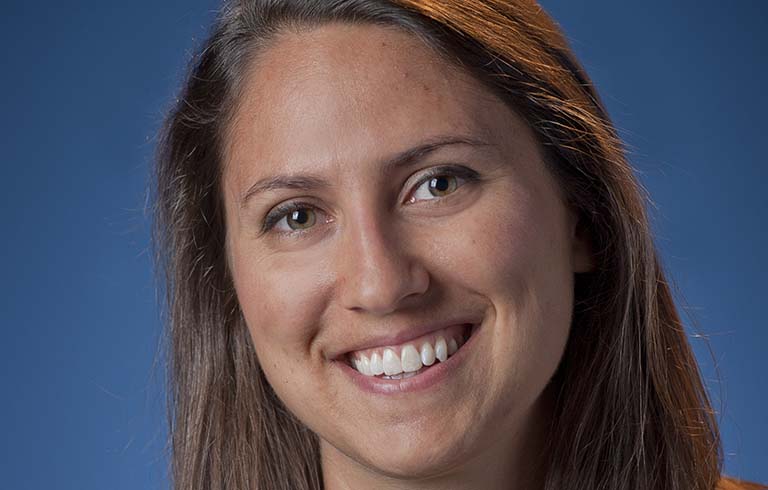 June 6, 2023
Trine University has named Lexie Staten as dean of its Rinker-Ross School of Health Sciences.
1/3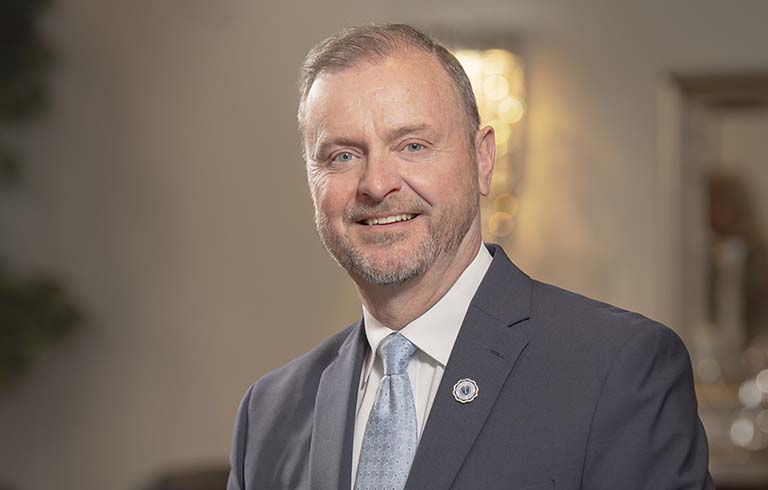 June 1, 2023
Trine University welcomes John Shannon, Ph.D., to his new role as the 17th president of the university. Dr. Shannon's presidency begins today, June 1.
2/3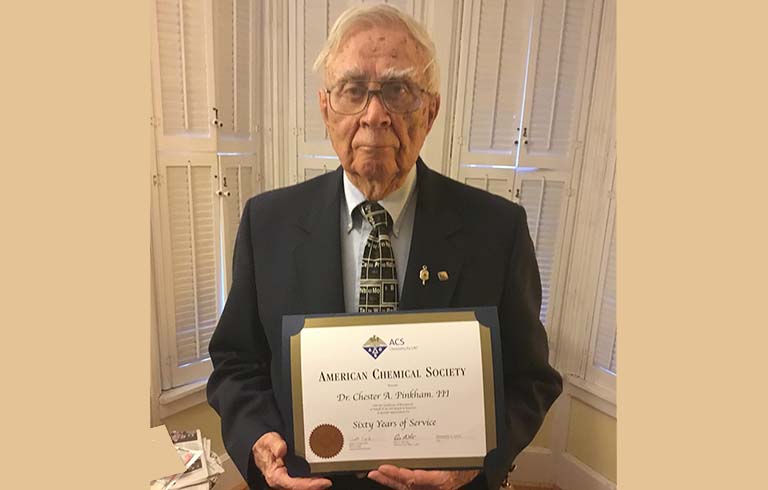 May 31, 2023
Chet Pinkham, Ph.D., professor emeritus, was honored by the Northeastern Indiana section of the American Chemical Society at its annual awards ceremony and banquet on May 24.
3/3