Heavin earns Ph.D. in educational leadership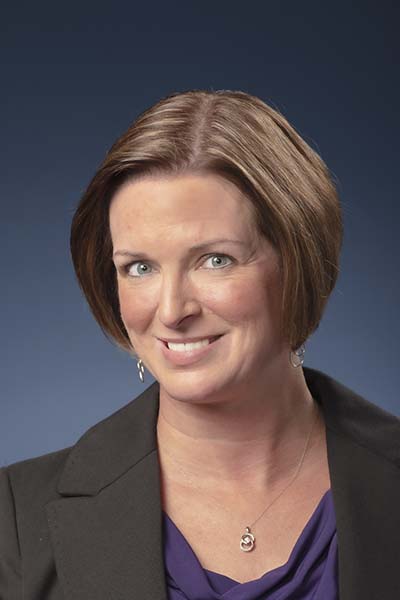 Amy Heavin, assistant professor and director of the Transition to Teaching program in Trine University's Franks School of Education, recently passed her dissertation defense to earn her Ph.D. in educational leadership from Indiana State University.
"We are so proud of Dr. Heavin. In her short time in our School of Education, she has provided such a passionate and determined attitude to support our students and our mission.," said Anthony Kline, Ph.D., dean of the Franks School of Education. "By earning her doctoral degree, Amy continues to demonstrate her commitment to lifelong learning."
Heavin's dissertation was titled, "The Essence of Novice Elementary Principals' Experiences While Sustaining Successful, Effective Schools."
Her research examined five schools with above average success and principals with a tenure of less than five years. She interviewed the principals and various staff members, and conducted field observations at each school site.
She found that a positive culture was a primary driver for continuing success and for an easier transition for those hired within the school district or supported by other leaders in the district. She also identified key leadership attributes for successful principals.
"As a former elementary principal, I was interested in learning more about how new principals not only transitioned into the principalship, but what makes them successful in their schools," she said. "I wanted to capture their experiences, thus describing their essence, to understand how new principals are successful and continue the traditions of success in a school. This research can inform the support systems in place for future leaders, as well as assist those future leaders in their first years of navigating the culture and climate of their school."
Last Updated: 10/31/2022