Trine University promotes James Tew to assistant vice president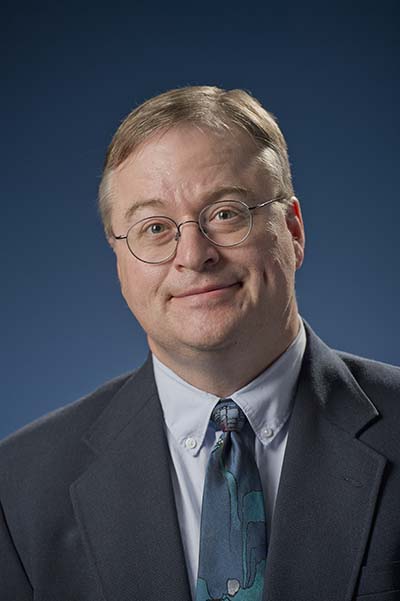 James Tew, longtime Trine University communications professional, has been promoted to assistant vice president for content and communications, effective June 1.
The promotion reflects both the many contributions Tew has made since joining Trine's University Marketing and Communications team in early 2016 along with the university's intent to further raise its profile through great storytelling.
"James has done an outstanding job of communicating all of the things that make this university so special," said Vice President for Marketing and Communications Dave Jarzyna. "But our work has really just begun. As the university continues to expand both in Angola and elsewhere, we also need to increase our capacity to inform the public. We are building a new website, growing Trine Broadcasting Network and conducting a variety of social media, advertising and media relations campaigns to support our growth and to extend our profile geographically. As we move forward, James will play a significant role in all of that."
According to Tew, "Trine University has so many incredible individual stories to tell in addition to its continued story of overall excellence, growth and success. It's a privilege to be part of recording and sharing about the history being made here and the positive impact Trine is having on the lives of its students and the region as a whole."
In addition to directing many of the university's external communication efforts, Tew is also involved in a number of programs to serve university faculty and staff, including leading its Service Excellence task force.
"James does a great job of presenting Trine University to external audiences," said Jarzyna, "but he also has become a leader on our Angola campus and is highly regarded across the university."
James and his wife Shannon are residents of Angola and have three grown sons. Both are Trine alumni: James earned his Master of Science in leadership in 2019 and Shannon earned her BSBA in healthcare administration in 2019 and BSN in 2021.
The two are active at SonLight Community Church, where James serves in children's ministry and livestreaming services and Shannon leads the women's ministry. James is also president of the Angola Lions Club and a planning committee member for the northeast Indiana section of the Public Relations Society of America (PRSA).
Last Updated: 05/11/2022