When Austin was in middle school his grandfather took him on a visit to Trine to show him where he went to school.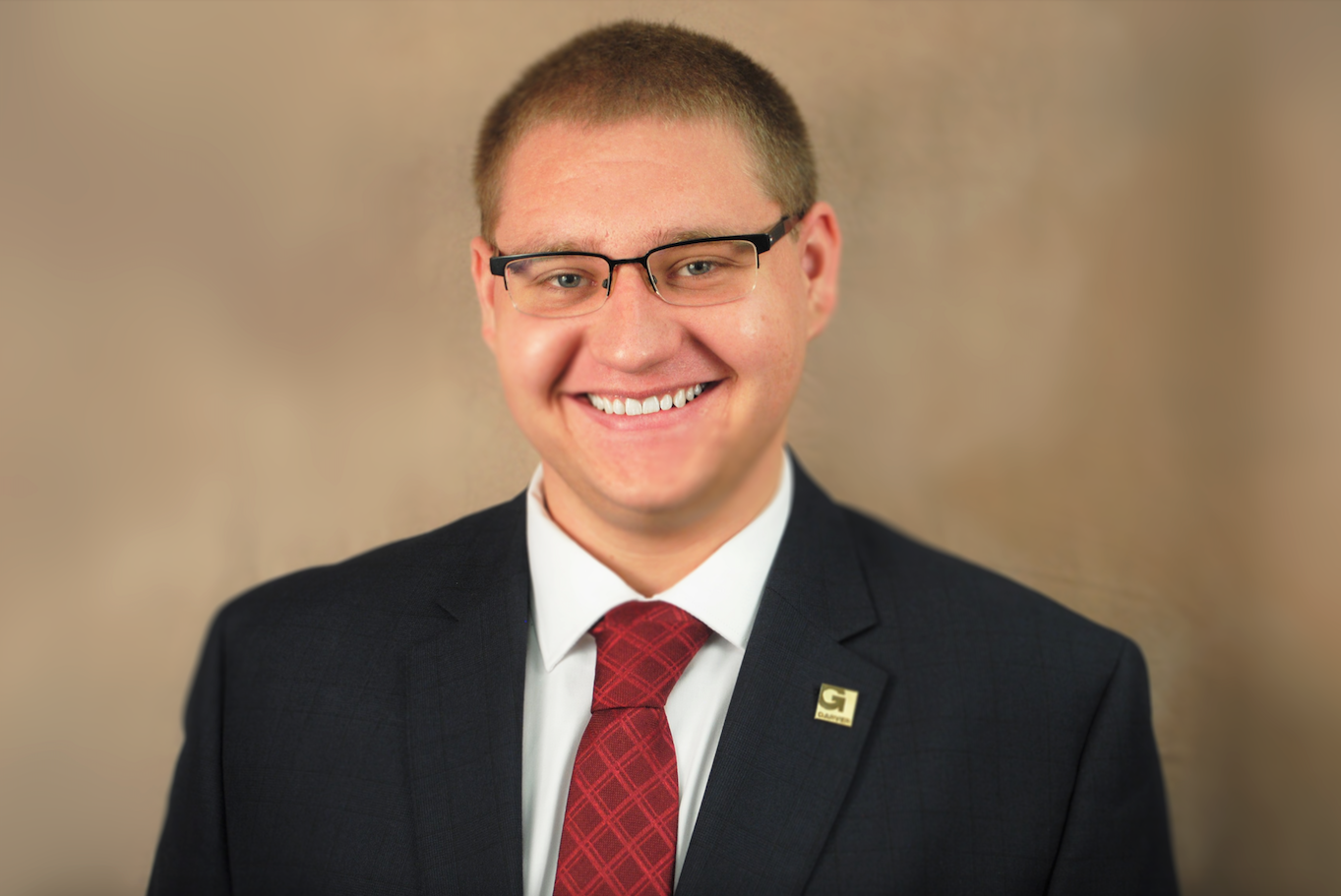 "It was at this time that I fell in love with the campus and my curiosity was piqued by the civil labs," said Austin. "Then a few years later I had the opportunity to do a college visit and shadow a then-current student. It just so happened that Trine was hosting the 2013 ASCE competition at the same time. I was enamored with the competitions and the student-professor relationships I observed. I liked how approachable and friendly the professors were and how the small class size allowed you to build a more personal relationship with them. It was these experiences and the family history I had with Trine that made me realize how much I desired to attend this wonderful university."
Austin chose to become a civil engineer for a number of reasons. "First and foremost, I have been exposed to and interested in construction and design for my entire life as my parents are architects and my grandfather is a civil engineer," said Austin. "However, there are also many practical reasons I evaluated which made Civil Engineering a clearly good choice for me to pursue. It is an essential job that is required for society to function. It is a sustainable job and Engineers are and will continue to be in high demand. It is a tangible profession wherein I can see the impact I'm making on a day-to-day basis and the way it helps others."
Austin is currently employed as a civil engineer at Garver in Tulsa, Oklahoma where he primarily works on Highway and Interchange projects.
"At Trine I took a well-rounded set of courses because I wasn't sure what specific area of Civil Engineering I wanted to focus on," said Austin. "During my senior year I received a number of job opportunities back in my hometown of Tulsa, OK in the structural and transportation specialties. I ended up accepting an offer to work at Dewberry in their transportation department. About a year into my employment there, the corporate sector of Dewberry announced their decision to close their Tulsa Engineering office. This unfortunately meant I had to restart my job search earlier than anticipated. After about 6 months of research and interviews in Tulsa, Oklahoma City, Kansas City, and Indianapolis, I accepted a Project Engineer position at Garver in Tulsa. I have now been with Garver for a little over two years in this position."
Austin enjoys that there is always more to learn in his current work. "The world is always more complicated than it looks and civil engineering is no exception," stated Austin. "I feel like I learn something new everyday."
"Trine exposed me to the wide field of Civil Engineering and prepared me to pass the FE and PE exams," said Austin. "They taught me how to think and solve problems like an engineer."
Austin was originally scheduled to take the PE exam in April of 2020 but it was canceled due to the COVID-19 pandemic. Though, he was finally able to take the exam in October of 2020 and passed. Austin noted that he still has to complete four years of work under a licensed engineer before he can receive his official licensing, but that should happen in the next year or so.