Transfer to become a Teacher by Trine!
100%
Graduates employed last 11 yrs
16
Average major class size
1,000
Clinical hours during program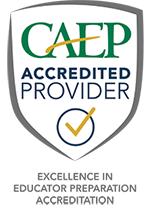 Join our nationally accredited, fast-growing Franks School of Education. We feature innovative programs, small class sizes, hands-on learning in world-class learning environments, immediate experiences in K-12 schools and ten straight years of 100% job placement.
Our student-centered team will help make this transition as seamless as possible.
Majors and Programs Request Information Apply
Transferring to Trine from: