Living Sport, Los Angeles
As millions tuned in to watch Super Bowl LVI on Feb. 13, Jessalyn Friederick was experiencing the event in person.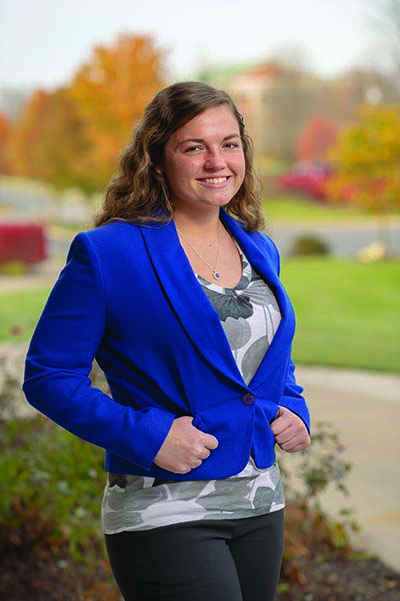 She spent 10 days in Los Angeles as part of a program sponsored by Living Sport, an organization that provides work and study experiences for students interested in a sports career.
Jessalyn had been trying to get her foot in the door of the sports industry for two years.
"It is a very competitive industry, and the pandemic it made it so much harder," she said. "Living Sport looked like an amazing organization that young professionals got to be a part of while traveling around the world and being a part of a special sports event in the industry."
Jessalyn has many memories from the trip, but noted that her favorite from the Super Bowl itself was helping fans to their seats.
"While the SoFi stadium is incredible and a sight to see, it is a very complicated layout for fans who have never been there before," said Jessalyn. "The first people I got to help were the parents of the Los Angeles Rams punter Johnny Hekker. That was such a memorable experience. I also got to escort the president of NBC Sports News, Jon Miller, to his suite with his wife, and he texted me the next day to thank me for helping them after an hour of frustration looking for their seat!"
"This Living Sport trip to the Super Bowl was a great opportunity to connect with important people and help me get a foot in the door in a very competitive industry."- Jessalyn Friederick
Networking with so many different individuals and touring so many different facilities will help Jessalyn as she begins her career in sports. Her dream is to work for an NHL team, either in marketing or through game day events.

"I have pushed myself to be ready to take any opportunity that comes my way," she said. "This Living Sport trip to the Super Bowl was a great opportunity to connect with important people and help me get a foot in the door in a very competitive industry."