Trine professor's project earns Farnsworth micro-grant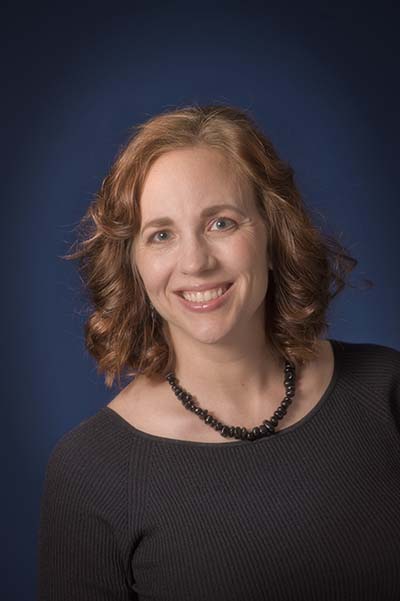 FORT WAYNE — A venture launched by a Trine University faculty member recently received a $1,000 micro-grant from the elevate northeast indiana Farnsworth Fund.
Melanie G. Watson, Ph.D., associate professor of biomedical engineering, was one of 12 northeast Indiana entrepreneurs who received the grants June 14 at The Summit community center in Fort Wayne.
Watson's company, Blaire Biomedical, is developing a handheld device that performs multiple blood tests in real time when linked to a smartphone. The project drew particular praise from Michael Mirro, M.D., board member for elevate northeast indiana and senior vice president and chief academic research officer of the Parkview Mirro Center for Research and Innovation.
"Melanie Watson is a gifted biomedical engineer who is passionate about creating a patient-centric solution to routine blood testing," said Mirro. "Her solution negates the need for patients to go to the lab and allows them to take control of the timing of testing, which is perfect for patients with chronic conditions and limited mobility."
Watson will apply the funds toward a provisional patent and the cost of a University of Maryland intern who is working on the project. Trine University students also will continue to work on the device, which has been the basis of senior design projects over the past four years.
Trine student groups have developed methods of separating blood into components for the various medical tests, designed a case than can fit on an iPhone, developed a blood testing cartridge and developed an application to allow results to be read on the phone.
"It's amazing what they have accomplished," said Watson.
The Farnsworth Fund expects to award at least 50 micro-grants this year.
The fund is named for longtime Fort Wayne resident Philo T. Farnsworth, inventor of the television. Elevate northeast indiana said it created the Farnsworth Fund to be a catalyst for changing the entrepreneurial culture of the region.