A different focus: Japan-based photographer shares communication expertise through TrineOnline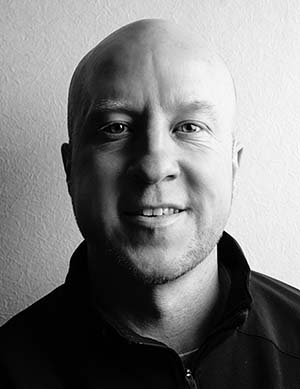 Ben Weller Writing and Photography
Trine University faculty bring a breadth of experience to the classroom, and the advent of high-speed internet has allowed the university to increase the expertise available to students through TrineOnline.
One faculty member literally teaches from halfway around the world.
Ben Weller, an adjunct faculty member with TrineOnline, is a journalist who has lived and worked in east Asia for 15 years. Based in Nagoya, Japan, since 2015, Weller has had recent work published in National Geographic Traveller (UK).
"Japan is a beautiful country, and I'll never tire of exploring here, camera in hand," he said.
Weller grew up in North Manchester, Indiana. He spent a few years teaching in South Korea after finishing college, then returned to attend graduate school in journalism at Indiana University, intending to become a writer.
"A visual communication class really inspired me and I changed trajectories, putting the focus more on photography," he said. "By the time I finished grad school, I was shooting regularly for a magazine in Bloomington, and had shot assignments for The Washington Post and The Chronicle of Higher Education."
He worked for a while as a communication intern for an energy cooperative in Bloomington, shooting photos and writing for several of its publications. While it was valuable experience, he said he was "itching for travel."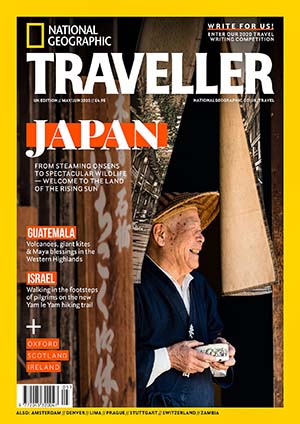 He moved back to South Korea, where he taught photography, image editing, film studies, business communication and English conversation at a university. At the same time, he was building his freelance portfolio, shooting photos for Reuters, the Associated Press, The Wall Street Journal and multiple travel and trade publications.
He met his wife, a college professor, while both were living and working in Busan, South Korea. After they married, they moved to Nagoya for her work.
Besides photography, his loves include teaching, and when he moved to Japan, Weller wanted to continue working with students. Teaching through TrineOnline provided the flexibility he needed to grow his journalism career while teaching classes that align with his education, work experience and interests.
"Keeping one foot in the teaching world and the other in the media world is synergistic," he said. "Through my teaching, I'm able to keep up with trends, topics and theories in the world of media and communication. My work as a journalist enhances my skills and provides real-world experience that I can take back to the classroom to share with students."
A typical day sees him up at 5 a.m., starting a pot of coffee and checking email.
"Student emails get priority, and I flag other important emails for follow-up later in the day," he said.
He is currently taking a Japanese class, so he tries to get an hour of study in before his kids wake up. From 9 a.m., he's in the office grading, checking discussions, recording videos and working on course development.
Any hours left in the afternoon are spent working on story pitches, editing and research. In the evening, once his children are asleep, he goes through emails again and watches a movie if he has time.
"I teach Film Appreciation through TrineOnline, so watching movies is a job requirement," he said.
He noted this schedule "goes out the window" during midterms and finals, and that he may work out of a hotel or on the train when he's on assignment.
"I've recorded weekly videos for my students from Seoul, Kyoto, Osaka and Tokyo," he said.
Though he may be in a far different location than many of his TrineOnline students, he said he has much in common with many of them.
"As a working parent, I understand the challenges that come with raising kids, holding down a job and going to school," he said. "Having lived and taught overseas for close to 20 years, I'm familiar with diverse learning and communication styles. I understand that all our students have strengths and face challenges, and I think my experiences help me identify those and work with each learner to help them succeed."
Through his own experiences learning online, he is conscious of being responsive to students. Although he initially worried about the time difference between Japan and the U.S., he said it has been an asset.
"I'm typically settling into my office in the morning," he said. "That's the evening back in Indiana, when a lot of my students are getting home from practice or work, and they're just logging into Moodle. I'm able to answer any of their emails in real time or jump on a Zoom call to talk them through a question or an assignment."
He appreciates the investment TrineOnline makes in its faculty.
"I've taken the Online Faculty Certification Course (OFCC) and the Applying the Quality Matters Rubric (APPQMR) workshop, both of which increased my value as an educator and benefited my students," he said. "We have faculty development meetings on Zoom, which are a great source of ideas for increasing student engagement, getting the most out of Moodle, etc. I've worked at other universities where there isn't this focus on continual growth. Trine invests in its educators, and I feel valued here."
Photo: Bottom right, a National Geographic Traveller (UK) cover photo by Ben Weller features Fukito Katsuno, a volunteer at a traditional tea house along the Nakasendo road in the Kiso Valley, central Japan. The Nakasendo connected Kyoto and Tokyo (Edo) during the Edo period (1603 to 1867).
Last Updated: 06/08/2021