BS in Computer Science and Information Technology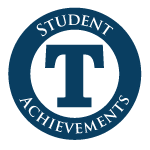 The Computer Science and Information Technology Bachelor of Science degree program is designed to prepare students for a wide range of endeavors in information fields including:
Information Technology

Information Services

Information Science

Cyber Security
Health Informatics
The mission of the program is to provide students with a broad-based and sophisticated understanding of information and its technology preparing them to enter the workforce ready to add immediate benefit to their chosen organization.
The Experience
With courses in network security, digital forensics, and data mining, you will benefit from hands-on learning experiences. Students have participated in cyberdefense competitions and a capstone experience that includes working with a local business to create a solution for a real-world problem. The Department of Informatics is a member of the Microsoft Academic Alliance and a CompTIA Academic Partner.
The Results
Graduates of our computer science and information technology program are ready for jobs in the information and technology industry, business, public service, and other various professions. Possible job titles include security and performance analyst, web developer, information management specialist, network administrator, business analyst, usability engineer, database administrator, and others. The program also provides strong preparation for graduate studies. Graduates are prepared for prestigious graduate schools and can pursue a variety of programs, including information and management science, information science, biomedical informatics, information security, information technology, and technical law.