BS in Dual Licensure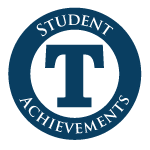 The Bachelor of science in dual licensure elementary education K-6 and special education/mild intervention P-12 is a uniquely blended program for undergraduates. Along with the focus of the stand-alone elementary major, students in the dual licensure program take classes from qualified and experienced professors from both fields.
The program can be completed in four years, and like all of the Franks School of Education programs, requires over 400 hours in diverse clinical settings. The need for special education teachers is expected to grow up to 12 percent before 2022, making this dual licensure program very attractive.
The Experience
Our faculty come from a variety of backgrounds and experiences all related to classroom teaching, advanced research, and preparing future teachers. The academically rigorous teacher education program focuses on:
the most up-to-date curriculum
instructional strategies
classroom management techniques
innovative integration of classroom technology
Students spend over 400 hours in clinical settings prior to graduation.